The "Feast" Trailer and PGL Success Stories
Originally posted February 26, 2006
UPDATED: April 17, 2006 (Did you do your taxes?)
UPDATED: August 16, 2006
AUGUST 16, 2006 UPDATE: 'Project Greenlight' Film Gets September Release
The horror movie that Ben Affleck and Matt Damon picked as the winner of their third Project Greenlight reality TV series winner is to be released as a late-night frightener. John Gulager's creepy Feast won the movie-making contest last year, but has failed to land an official release date - until now.

The film, about a group of strangers battling monsters in a remote tavern, will hit cinemas across America on September 22 and 23 before a DVD release in October. The film stars punk icon Henry Rollins, Jason Mewes and George Clooney's ex-girlfriend Krista Allen.

APRIL 17, 2006 UPDATE:

FEAST Horror Movie still MIA

- "It seems like years since many of us heard that the next Project Greenlight film was going to be a horror. In fact it actually has been over two years since the winning script "Feast" was chosen and pre-production set into motion. So the question remains; how does a movie with a million dollar budget take so long for even a direct to video release?"

A big thank you to Pickel for finding the link to the Feast Trailer on the web and sharing it here. "Feast" was the latest winner in the Project Greenlight series of online lotteries to choose some very lucky folks with no prior inside Hollywood connections to make a movie. Project Greenlight's main "tagline" was, after all, "Opening the back door to Hollywood." Read a collection of comments made by PGL participants about the PGL experience. You can even read some feedback here about Project Greenlight Australia. We managed to have a lot of laughs at the goofy ways Project Greenlight twisted its own "rules" inside-out and all the shenanigans that went on with the American contest, but after reading about PGL-Australia, I'm afraid we Americans pale in comparison to Aussie hanky-panky. You'll have to scroll down to about the eighth post on that page. Wow.

John Gulager is a director of genuine talent and vision. His stuff is actually interesting to watch. If anyone who happens by here has the latest scoop on what John's been doing lately, please share his latest success story here. Much appreciated.

It was very exciting to discover the Variety article about Pete Jones' fantastic success. I hope to hear more great things from Pete in future days. Pete was the winner of the very first Project Greenlight lottery.

For that matter, I'd love to hear success stories of ANY member of the now-defunct Project Greenlight. Our latest hangout was the forum based at Bravo TV which was the last outlet to watch the television series about the making of the "Feast" movie. Sadly, now that the TV series is over and folks have lost interest in Project Greenlight, nobody really goes there, anymore.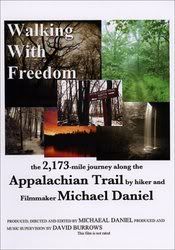 I think one of the best stories to come out of Project Greenlight was filmmaker Michael Daniel's, "Walking with Freedom." He actually did something that's been a dream of mine (and one that I could never make come true now) -- Mike went hiking through the Appalachians and took a movie camera along with him. Some of his wonderful story can be found at his movie's website and you can read a glowing review of his film's debut here. The DVD is now available online at Amazon.com. Check out even more glowing reviews at that Amazon link. People LOVE this film.
One of the best human beings I've ever had the honor and pleasure to know was my friend, Brian Nohr, known on the Project Greenlight messageboards as, "Cloudkick." Sadly, Brian passed away from cancer before the rest of the world got to know him very well. Brian was an extremely talented young man, a gifted screenwriter and poet.
Katie Fetting was another finalist in Project Greenlight and a great "chat buddy," always nice to everyone, never getting involved with the drama queen and troll crap that permeated the PGL message board community. She should actually thank her lucky star that she lost at playing the PGL lottery because that very script went on to become a movie that starred Elizabeth Hurley. And, Katie's managed to rack up even more credits such as directing the movie, "Lonelyhearts," with Benjamin Bratt and Marcia Gay Hardin attached to star.
During the first PGL lottery, even before the first "cut" down to 250 semi-finalists was made, it was announced on the misc.writing.screenplays newsgroup that Matt Burch's, "The Upgrade" had been selected by Miramax as a lottery winner. While Pete Jones became the actual first place winner of PGL 1, Miramax did purchase Matt's script for somewhere in the high six figures.
PGL contestant Rob Pearlstein signed with ICM, sold a pitch about high school wrestlers to USA Films and was rewriting a suspense thriller for Working Title.
Brendan Murphy sold his Greenlight script "Speakeasy" to Miramax and was to make his directorial debut on the project.
Marshall Moseley, who entered his "Wildcard" into the PGL lottery and Rick Carr, who entered the lottery with, "Does Anybody Here Remember When Hanz Gubenstein Invented Time Travel?," have both had good fortune... Ben Affleck, together with Neo Art & Logic partners Joel Soisson and Mike Leahy, has optioned Rick's script and Marshall's was optioned by Wes Craven through his Craven/Maddalena Films. Read the Variety story.
PGL contestant Rob Tobin has read over 5,000 scripts as a reader for Goldwyn, Spelling, Interscope, TriStar, TriMark and HBO, among others. He helped establish a feature film department for Stephen J. Cannell ("The A-Team," "Hunter," "The Commish"). He is or has worked as a development exec, script doctor, and is the author of How to Write High Structure, High Concept Movies and, has written and sold both feature film scripts and sitcoms as well as being a VP of Writer's Boot Camp. That's pretty good for a newcomer with no inside Hollywood connections! I do have to wonder just a little bit, though, was he working as a reader for HBO when they were doing Project Greenlight at the same time he was a contestant in the Project Greenlight lottery? Just wondering, that's all. Oh, yeah, ALL entrants in the Project Greenlight lottery were required to be amateurs with no prior professional Hollywood experience but I feel sure that Project Greenlight will vouch that none of Rob's experience listed here could be called professional.
PGL lottery winner Erica Beeney ("Battle of Shaker Heights" as well as a pre-PGL writing credit for a Disney children's show) is also movin' on up in her career. She's set to write the remake of 1959's, "Gidget." For New Line, she is rewriting "New Sensation," about a high school dropout who adopts a new identity at a prep school. Sounds exciting.
Kyle Rankin and Efram Potelle, winners of the director's lottery for PGL2 and the subject of many fun messageboard conversations, had a national television distribution deal before they entered the PGL lottery which is a fantastic achievement so I mention it here but, does anyone know what they've done lately?
ADDED MARCH 25, 2006: Psychicmuse's Journal - I always admired psychicmuse for her outspokenness and enthusiasm for writers and filmmakers and her willingness to participate in making other peoples' dreams come true.
ADDED APRIL 11, 2006: We mustn't forget dear Camirox, who did so much to actively promote community spirit and an atmosphere of mutual support amongst writers. Never mind that she hacked into the PGL system to steal identities and passwords for the purpose of terrorizing a helpless crippled elderly person trapped in her bed. Someday, she will probably have a human explanation for such viciousness and cruelty. Never mind that she hounded another PGLer at his real-life off-line workplace and sought to embarrass him into losing his job and livelihood. Never mind that she used numerous PGL member names known to the community as "dualies" to insult and stalk and harass even those who thought of her as a friend. Never mind that she only pretended to be friends with people she regarded as having an exploitable weakness and declared war on anyone she saw as having true strength of character (because they could not be exploited). Never mind about that whole eBay business. Never mind about her prior record (public records on a public - government - website) in her home State. She's probably a very nice person.
STAY TUNED FOR MORE NEWS ON FORMER PGLer's.